The Best Sandy Beaches in UK in one list
There are so many beautiful places to visit in the UK. I thought i'd put together a list of not just the top 10 beaches in UK, but 12 of the best beach destinations in the UK.
While we may not have the most predictable weather to rely on, but we do have lots of character. Including history and some beautiful places where we can get our fix of culture, sandy beaches and ice cream along. Not forgetting the many pub lunches and quirky tea rooms.
So here are some beautiful places in the UK to help you find your perfect 2021 summer holiday location. No passport needed.
Continue reading for the best beach destinations in the UK.
ST IVES
This beautiful little town in Cornwall is a top pick for many with it's stunning turquoise sea, white sand and a long list of pubs, restaurants and shops to visit. St Ives is known for its surf beaches and art scene, so you won't be disappointed but book well in advance as it's hotels and B&B get booked up quickly.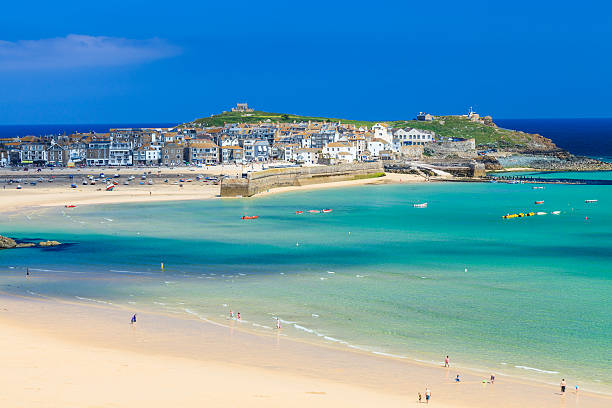 WELLS NEXT THE SEA
The Norfolk coastline has so many beautiful seaside locations nearby which make perfect choices for days out or a long weekend. Wells beach is stunning with white sand and eye catching beach huts with not far to travel to the local pubs and a mix of little shops to visit. Just a short drive away will take you over to Cromer and Holkham.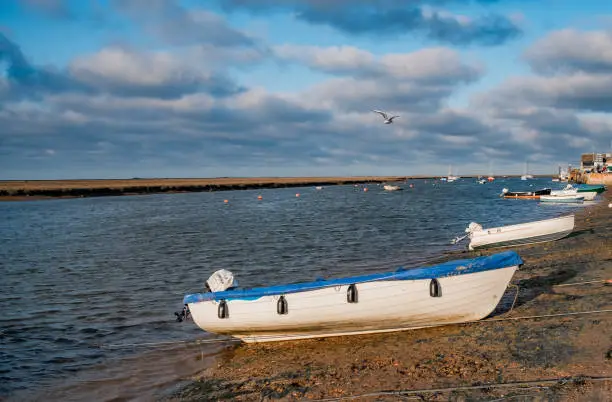 SCRATBY
Scratby is located in Norfolk just five minutes drive either side of Great Yarmouth and Hemsby. There is a beautiful beach that doesn't get overly busy and some local pubs nearby. It is also a 15 minute drive away from both Horsely where you can see the Seals on the beach and the Norfolk broads, so as long as you have a car, you have so many options to keep the whole family happy.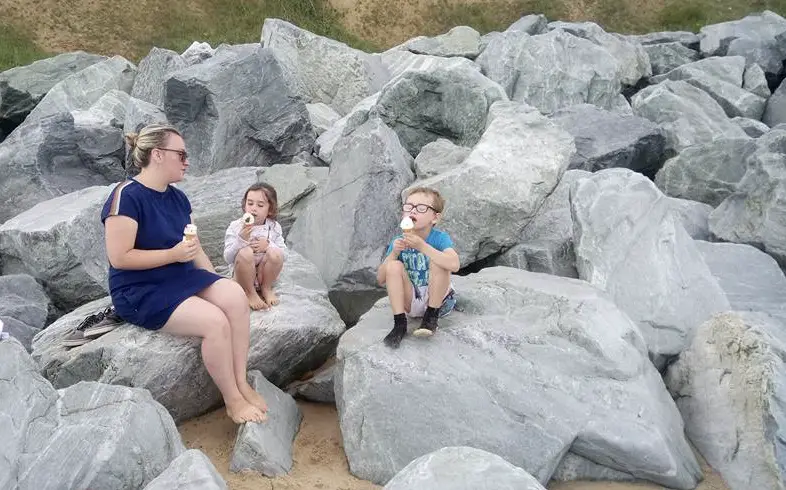 WEYMOUTH
Weymouth is a popular seaside town located in Dorset, Southern England along the beautiful Jurassic Coast. You'll find so many beautiful beaches along the way including some fabulous Georgian houses and colourful beach huts that will most definitely catch your eye. Weymouth is only a 30 minute drive from Paulton park, so there's definitely something for all of the family.

LYME REGIS
Lyme Regis is a town situated in west Dorset and is dubbed as the "Pearl of Dorset" which is easy to see why when you visit. It is famous for its fossils in the cliffs and their dinosaur museum. There is also some beautiful beaches and so much history to explore.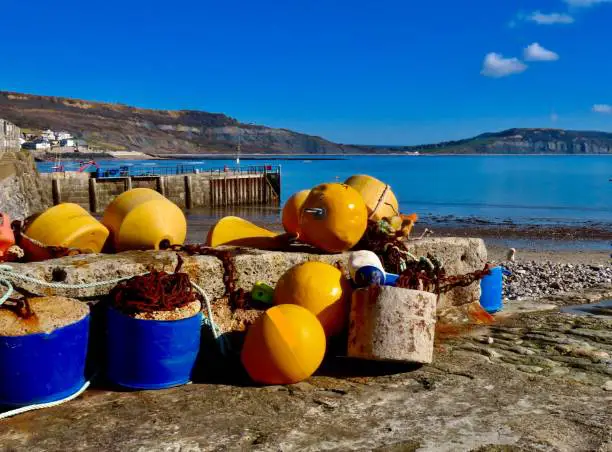 WALTON ON THE NAZE
Walton on the Naze is a small seaside town in Essex, within a short distance from Frinton and Clacton. It is full of colourful beach huts and a selection of small local shops and pubs to keep you busy. There is a Pier for the kids full of rides and arcades, as well as fish and chip shops to keep you happy.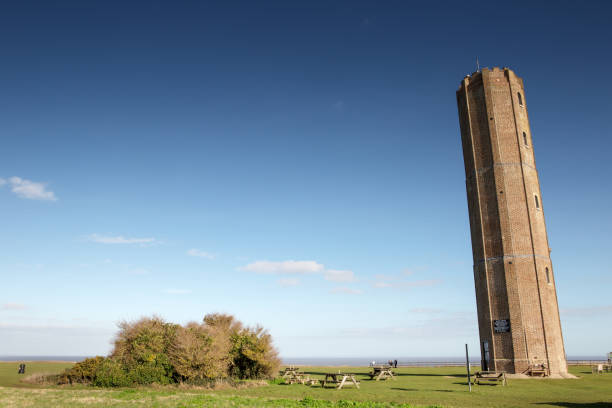 CROMER
Cromer is a coastal town and civil parish on the north coast of Norfolk. It is a beautiful place with clear waters and beautiful scenery, which will keep you relaxed on a sunny day out. Just up the hill from the beach is a chip shop called the Bucket List that as featured on Dragon's Den and is a must visit.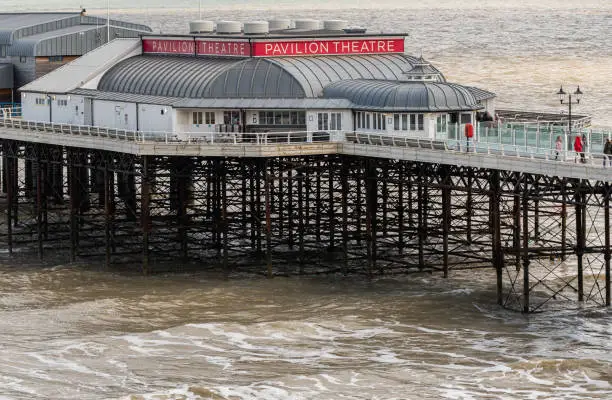 BRIGHTON
If you're looking for a busier seaside town, then Brighton is for you. It's full of fish and chip shops, ice cream parlours and amusements that you will never get bored. Just an hour by train from London, Brighton is a prime spot for Hen and Stag do's with a great night life and a list of bars and clubs to pick from.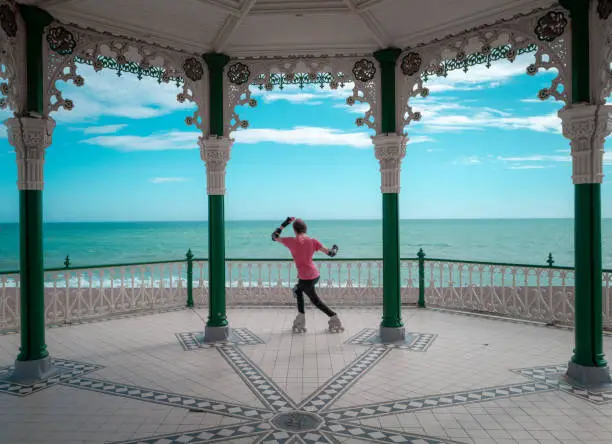 FIFE
Fife is a beautiful, historic county just north of Edinburgh. There is a whole list of things to do if you like your history. From the St Andrew's Cathedral to Falkland Palace & Gardens, along with a trip to Fife's Coastal path. You can also find the oldest golf course in the world and the British Golf Museum.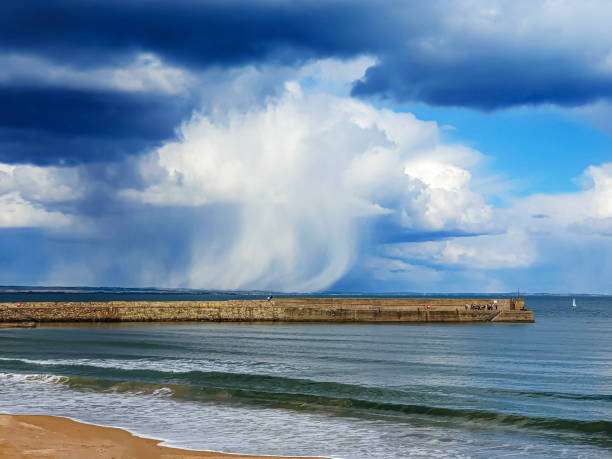 FILEY BRIGG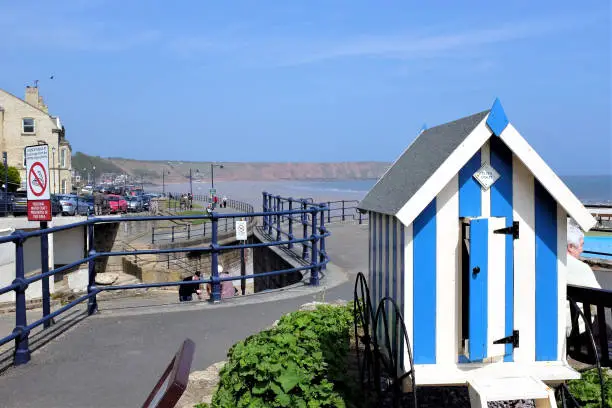 Filey Brigg in North Yorkshire is a beautiful place to enjoy a more relaxed pace. An ideal location for bird watching, dog walking and simply relaxing on its beautiful beach eating fish and chips. A visit to the local museum is recommended along with a visit to one of its cute little tea rooms.
BOURNEMOUTH
Another beautiful place full of amusement arcades, restaurants and golden sandy beaches situated on the south coast. It's the ideal place if you want a mixture of countywide and beautiful sandy beaches with fun for all the family. Plus if you have little ones that love Peppa Pig, then Paultons Park is only a short drive away.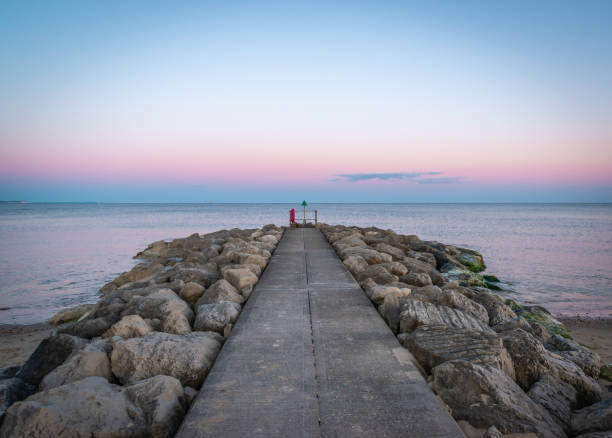 ISLE OF WIGHT
Just a short ferry ride from Portsmouth, you can reach the Isle of Wight and its very famous cliffs. There is plenty of places to stay from caravans park to tasteful B&B's. The scenery is absolutely beautiful and visiting the needles is a must when you visit this island. If you're looking for a good family day out then make sure you pay a visit to Black Gang Chime.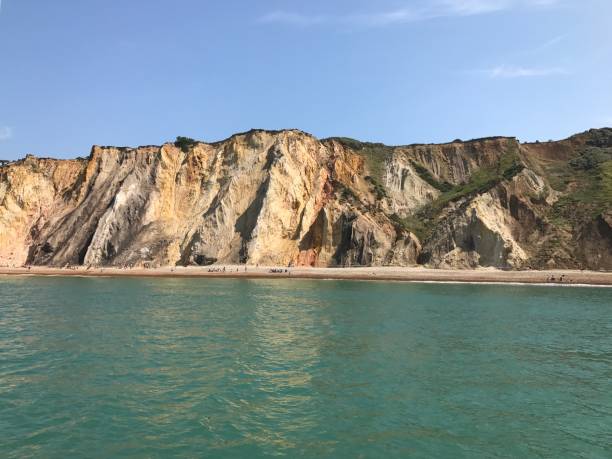 Ever thought about starting a blog? Have a look at our article. How to start a blog in 2021 and make money.
Thinking about a staycation with just a few days out to the beach, check out this post: Staycation? We have you covered!
Looking for ways to keep your child entertained while travelling, then check out Our Favourite Children's Book article.
Are you looking for your dream holiday destination, then take a look at The Mamma Fairy who's got you covered.
*11 photos from istock, 1 personal
*There maybe some affiliate links within this post where I make a small profit should you buy something, at no extra cost to you.