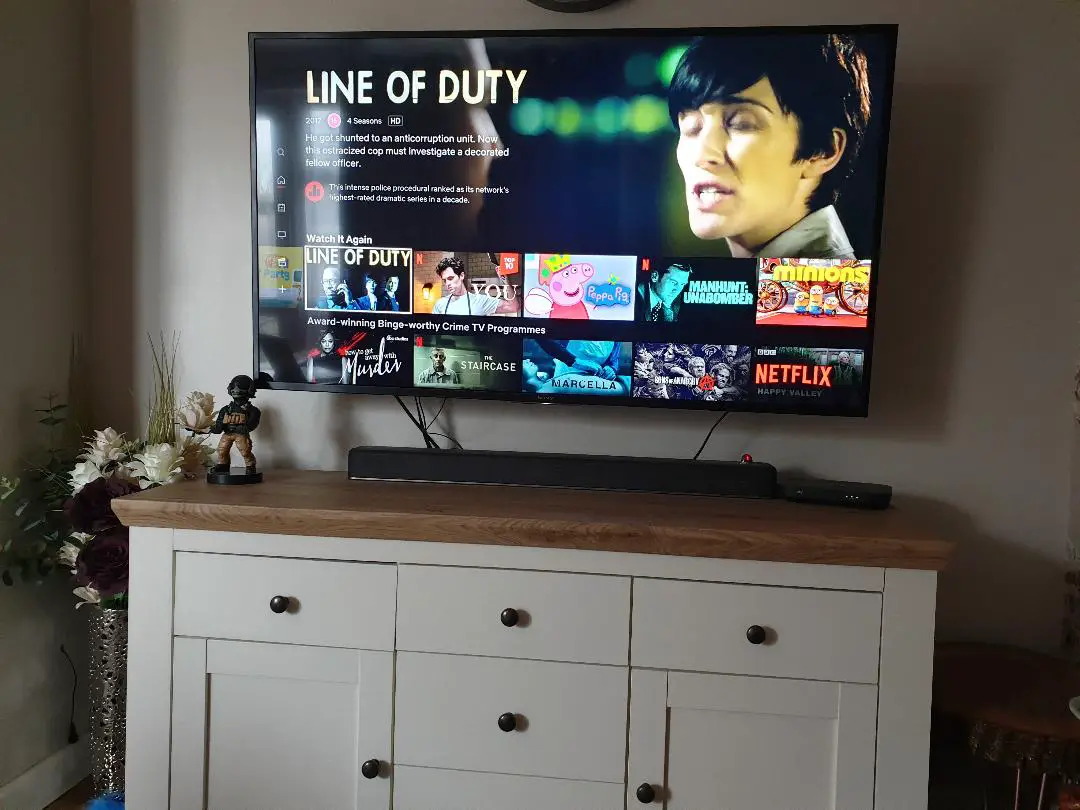 *This blog post may contain some affiliate links that earn a small commission, at no extra cost to you.
I could sit and binge watch series and films on Netflix for days, and sometimes if i'm feeling a bit rubbish or just generally cant be arsed to do anything then that's what I'll do.
Apparently research says that we should all have a least one lazy day a week to recharge our batteries and protect ourselves from getting burned out; and as far as i'm concerned that sounds like enough reason for a Netflix day to me.
So here's my list of the 7 best things to watch on Netflix:
You
I watched both series of YOU over two weeks, its absolutely brilliant! The first episodes a little bit slow but you'll soon get drawn into the main character Joe's life and how he generally believes his way is completely normal behaviour. The first series is based in New York, where Joe manages a book store and turns out to be a serial killer. Its one of those series where you'll keep watching and realise its 2am and you should probably go to bed.
2. Line Of Duty
Netflix has four series of Line of Duty to keep you entertained and it doesn't disappoint (I've watched them more than once). Based in London this police drama is an Anti-Corruption Unit known as AC-12 that investigates other police officers. The main character is Steve Arnott who most coppers love to hate but always gets the job done. Plus there's just something about him.
3. The Hustle
This film is hilarious, literally my face ached after watching it and my husband found it funny too. Its two very different women that both hustle in their own way, one just to get by and the other to be as rich as possible. Definitely one to watch when your in the mood for something silly.
4. Homeland
If you love watching American CIA programmes then this is the series for you. Kerrie is bipolar and literally has no fear of anything, she works for the CIA and finds herself in lots of difficult situations. She is head strong and how she stays alive is beyond a miracle. A must watch.
5. Doctor Foster
OMG I love this series. There's two series, both only have five episodes each. Its about a doctor whose husband is having an affair with a much younger woman, his wife doctor Foster is out to destroy him once she finds out and that's all i'm going to say. If you haven't watched it make sure you do, its another binge watching series for sure.
6. Abducted in Plain Sight
This really is a "what the fuck did I just watch" documentary. I really don't know what to write about this documentary, I had to rewind it back a few times to see if I heard it right. Its a true story of a man who managed to get half the family to sleep with him and kidnapped their child right under their nose. Its heartbreaking but I just couldn't stop watching it and certainly one you wont forget in a hurry.
7. A Simple Favour
I first watched this in the cinema a while back, it's a such great film. Two completely opposite mums, the super organised I got my shit together mum and the drinks and works too much mum that turns out to have a dark side. There's twists and turns in this film that you don't expect so I wont ruin them for you, but this film is a must watch.
So what's your favourites Netflix watches, let me know in the comments?
Earn a £1.50 bounty by promoting the Amazon Baby Wishlist