No doubt at some point you would have heard about GoHenry, but have you heard about the £20 free cash with GoHenry UK.
All new GoHenry UK customers can get £20 free cash for just signing up and depositing £5 (which you get back). That includes old customers that have had a GoHenry account before but cancelled a while ago (like me).
GoHenry is great for children to receive their pocket money for completing jobs around the house or any other reward scheme you want to track. It helps encourage children to manage their own money while taking responsibility for the jobs they need to do.
All children have their own app that they can download to enable them to tick off tasks once they have completed them. It will also show your child their balance.
*This article contains affiliate links, that may earn me a small commission at no extra cost to you.
*This article contains affiliate links, that may earn me a small commission at no extra cost to you.
GETTING THE OFFER
All you need to do is sign up for a new account and add £5 (you get this back).
Sign up to GoHenry UK here: https://positivelylifestyle.com/gohenry This link has the gohenry promo code within it.
Once the card arrives, be sure to activate it as soon as possible, then the £20 free cash will appear in your account within 48 hours.
Transfer the £20 free cash and the £5 you added from the parent account across to your child's account.
You can either withdraw the £25 (your child's pin is in the GoHenry app) or spend it via the card, online and in store.
Be aware that the GoHenry account is a subscription priced at £2.99 a month , charged after your first month. Should you not actually want the account, make sure to cancel once you have spent your £25.
If you do not cancel in time you will get charged the £2.99 subscription free.
Are you planning on earning your own money for referring a friend? Then you will need to keep the account open.
PERSONALISE YOUR GOHENRY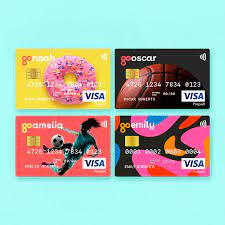 GoHenry UK allows you to personalise your child's card making it more fun for them. You can have your child's name at the top, as well as the normal area of the bottom of the card. There are free designs or pay a little extra for a different theme.
Currently the spiderman design is free (normally costs £4.99).
GoHenry is a great way for your child to earn money from completing chores, just watch them offer to start hoovering.
You can also send money to others with the GoHenry account for birthdays, Christmas, well anything really.
REFER A FRIEND TO GOHENRY
GoHenry have a fantastic refer a friend programme. For everyone you recommend, you both receive £20 free cash. They have to follow the same process as you by transferring £5 and activating their card once it arrives for you to receive your £20 free cash. (Currently correct as I write this).
In the app go to the main menu and scroll down, you will see it say "Refer a friend £20 for every new friend". Tap this and send to others which has your unique referral link.
You can share your link via social media and to your friends and family.
WOULD YOU LIKE MORE FREE MONEY OFFERS?
You can find these on my page Free Money or even better Sign up below to receive the most up-to-date money offers straight to your inbox.