The absolute dream, in a small sized square. I love Peanut Butter and I love Fudge, so obviously I thought this would taste amazing and I can tell you it did not disappoint.
I could eat peanut butter on most things and with my dad being a big fan too, I decided to make him a batch for when he came down to visit and kept a little for us at home too.
There's so many Peanut butter items you can buy or make now such as ice cream, cookies, cakes and now fudge, but home made always tastes so much better.
I hope you enjoy making this super easy Peanut Butter Fudge recipe, but be careful as you will want to make it over and over again.
Overview
Makes 30+ pieces
Prep time: 10 Minutes
Cook Time: 10 Minutes
Setting Time: 3-4 Hours
Ingredients
400g White Chocolate
1 Tin of Condensed Milk (379g)
340g Smooth Peanut Butter
150g Salted Peanuts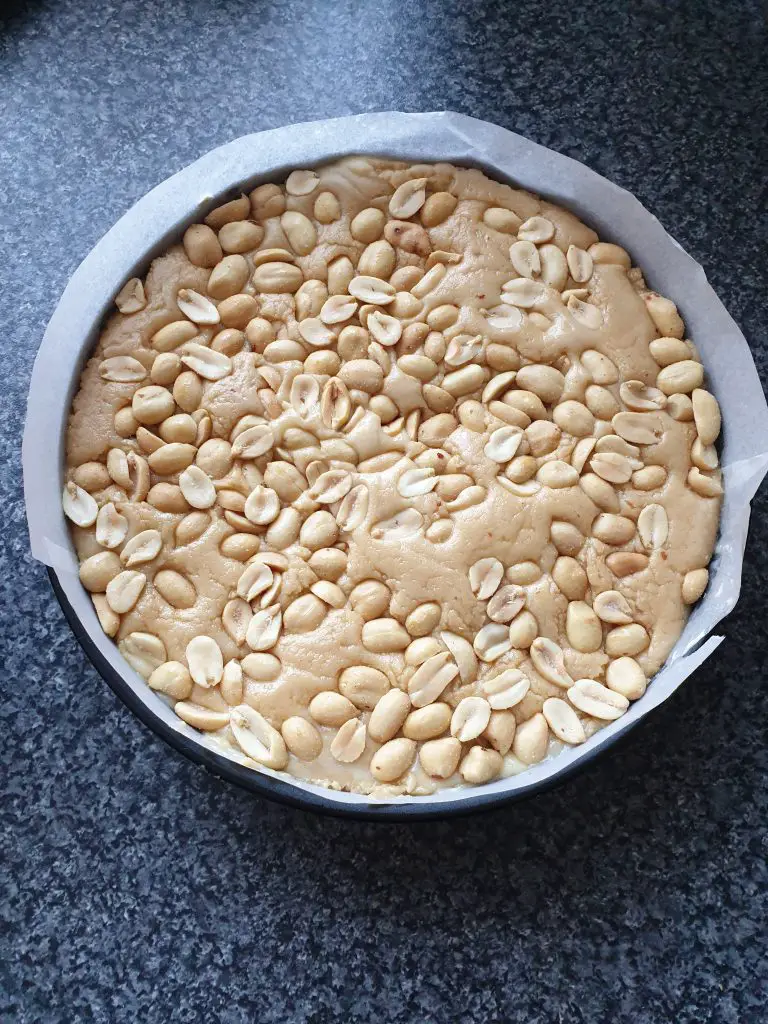 Equipment
8″ Square or round tin with pop out bottom
Large Saucepan
Spatula
Baking Paper
Knife to Cut
Instructions
Break the white chocolate into small pieces and place in the saucepan
2. Pour on the condensed milk and slowly mix both together on a low heat to avoid burning
3. Once completely melted, take the saucepan off of the heat and put to one side (move from hob to avoid burning)
4. After 5 minutes mix in the peanut butter until fully mixed together
5. Pour the mixture into your tin (lined with baking paper) and smooth out with a spatula to ensure the mixture is level
6. Sprinkle the salted peanuts on top and push into the mixture slightly
7. Place in the fridge for 3-4 hours to set
8. After 3-4 hours take out of the tin and cut into small squares – Enjoy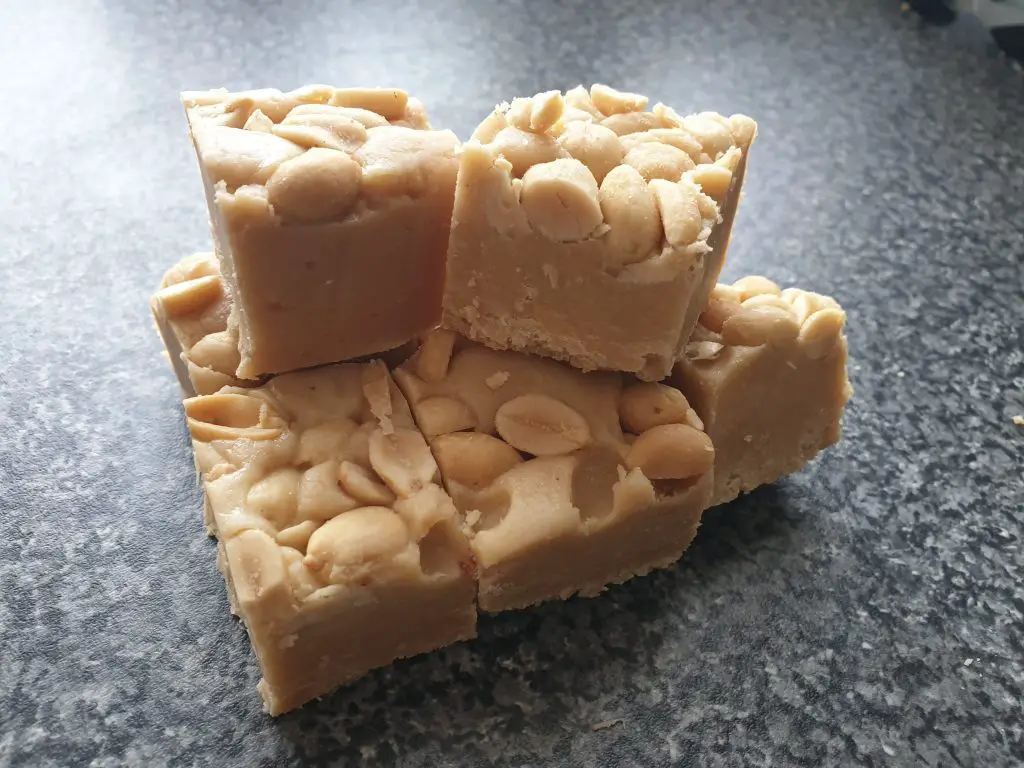 Storage
Store in an airtight container
The fudge generally lasts for 1 week in room temperature or 2 weeks in the fudge.
If you are looking for the Ultimate Chocolate Cake Recipe, then Sweet Oven Lovin has you covered.
*This page may contain affiliate links. If you purchase or sign up to anything from this website via an affiliate link, I will earn a small commission at no extra cost to you.